Partnered with CoinGecko, introducing
The Global Crypto Classification Standard
We are pleased to release the Global Crypto Classification Standard (GCCS), partnering with CoinGecko. This initiative serves as an industry taxonomy to demystify the misconceptions about cryptoassets and shed light on commonalities and differences of this burgeoning asset class.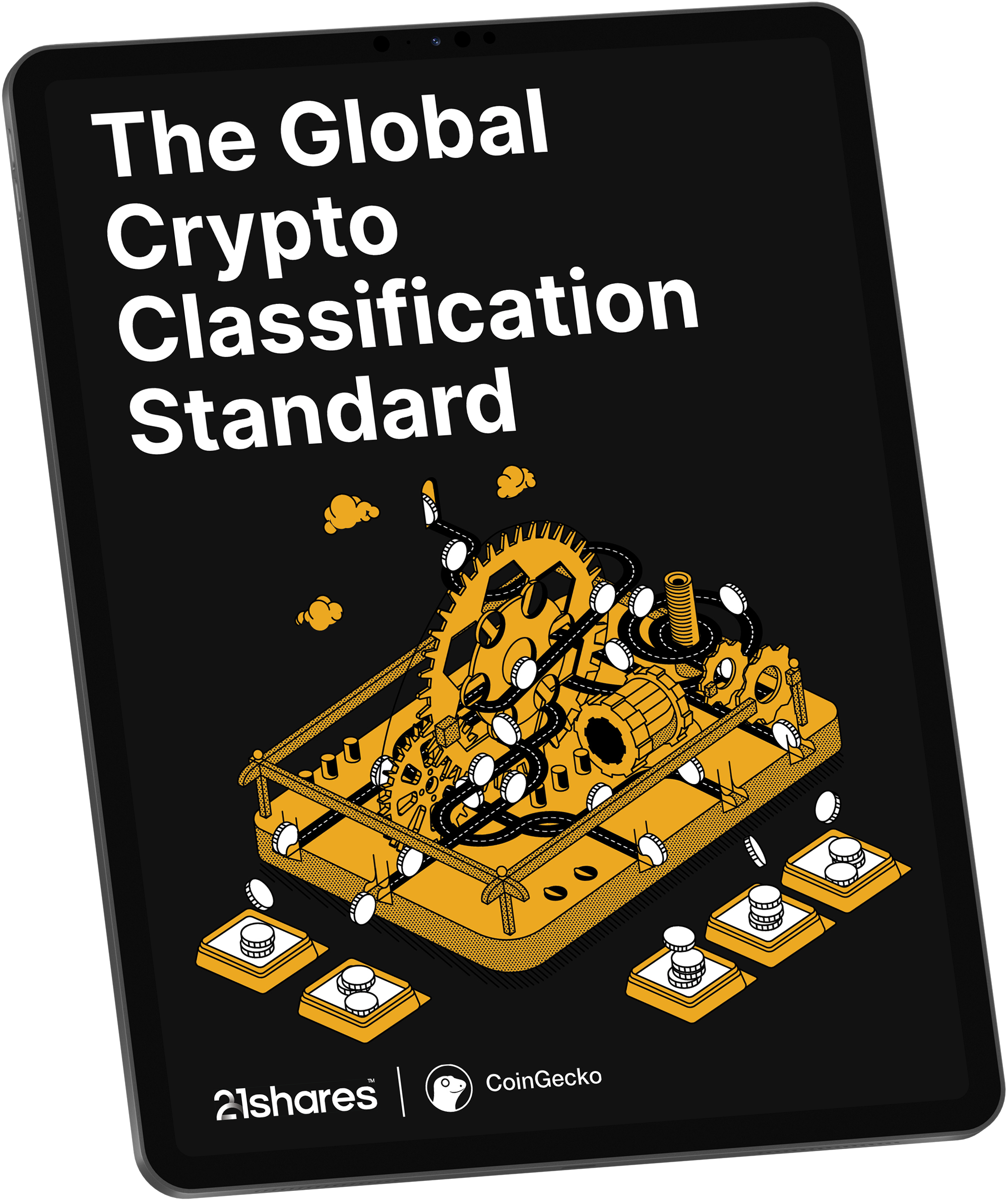 There are three levels of categorization: Unlike traditional asset classes, cryptoassets can vary dramatically in nature, both as it relates to the asset (token) itself and the protocol behind it. We propose three levels of categorization to provide a standard classification for the crypto industry.
Level 1
The Crypto Stack: Refers to the types of cryptoassets that make up the crypto's universe. Examples include cryptocurrencies, smart contract platforms, and decentralized applications (dApps).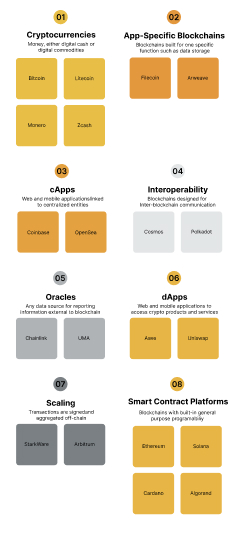 Level 2
Market Mapping by Sectors and Industries: First introduced by S&P, "Industry" refers to a more specific group of companies or businesses (protocols or networks), while "sector" describes a large segment of the crypto-economy.

Level 3
Taxonomy of Cryptoassets: Classifies according to the asset "superclass" to which they belong. For instance, Uniswap is a dApp (Level 1). Its protocol's token UNI is a governance token, which makes it a capital asset (Level 3).
Crypto made easy.
21shares takes innovation to the next level with the largest suite of cryptocurrency exchange-traded products (ETPs) in the world. In 2018 it pioneered the world's first cryptocurrency index listing on the SIX Swiss Exchange, and it continues powering its cryptocurrency franchise with cutting-edge research and groundbreaking approaches to product strategy. 21shares aims to provide all investors with an easy, secure, and regulated way to buy, sell, and short cryptocurrency through existing bank and brokerage accounts.